Testimonials
A few little love notes, from a few special people.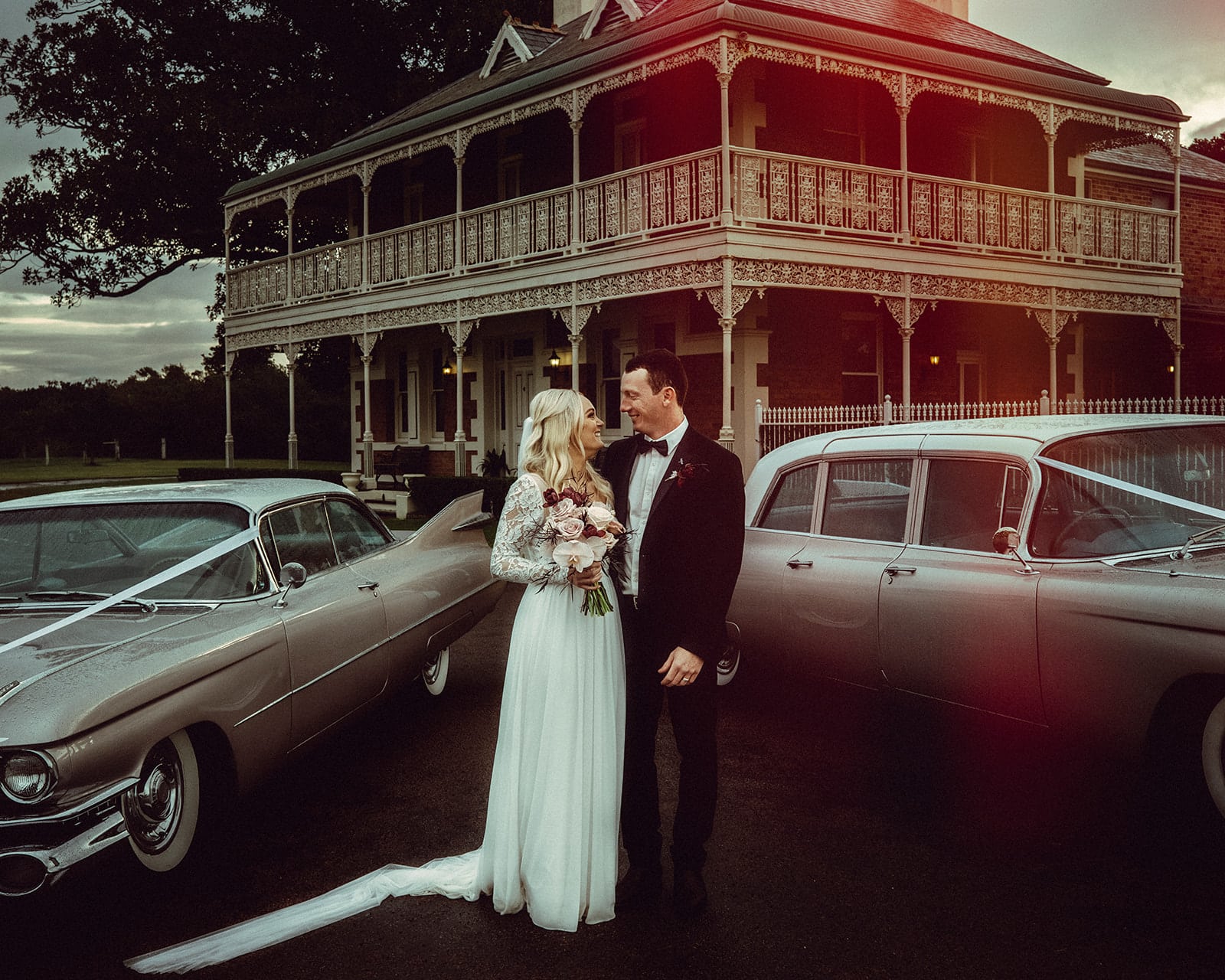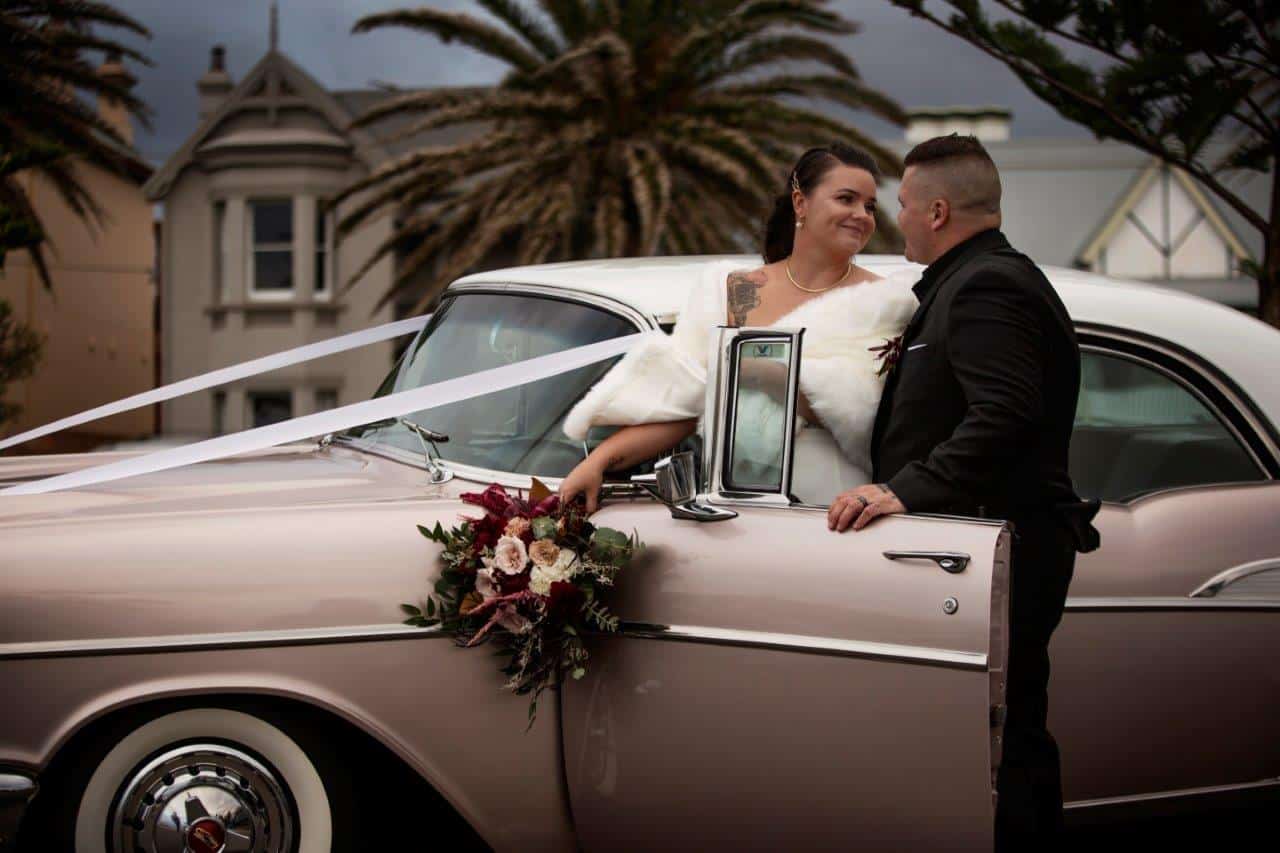 Dear Maddie & Chris,
If I had to describe your cars and service in one word, I would choose, AMAZING!
It was love at first sight when I saw Pearl many years ago at a wedding expo and I held onto the business card knowing she would be my wedding car one day.
With an Elvis obsession and a love of the 50s era, let's just say a pink Cadillac was perfect for me.
When Tim and I first settled on a date (after a 10-year engagement) you were the first vendor I contacted and if you weren't available our date would have changed. Even if I had to wait another year, that's how much I loved your cars.
Lucky for us you were available. The booking process was so easy and from the start you were very accommodating and organised a meeting to see the cars and discussed plans for the day.
When Tim saw them in person and went for a spin around the block in Delila, he quickly fell in love too. You guys were great to talk to and so easy going and when it came to postponing our wedding due to the big C, it was all sorted with a few quick emails and pain free.
On the day you didn't disappoint. The cars were beautiful, and you both were calming, happy and so thoughtful. Always offering assistance while photos were being taken and even bringing back my mum's veil when I accidently left it in the car. Couldn't lose that one…
My only regret is we didn't have enough time to get more pics and our guests didn't really get the chance to see them, though that's what we get for having a ceremony on a busy street, with limited parking. My advice to anyone in the planning process would be to choose a location where these cars can shine, because they do it so well and you will not regret it.
We can't thank you enough for being apart of our special day and now need to find another excuse to hire your cars again
Thank you so much for being part of our wedding day! You made our day that extra special. We fell in love with the cars at first sight, after speaking with the team we knew we had to book them! They made you feel like family right away. Something that is important to us. We wanted to feel comfortable with the people we spent time with on our big day. Maddie quickly became a friend, she was always approachable and accommodating. The drivers on the day felt like part of our family. Very helpful, ready to assist and happy to have a laugh, chat and share tips.
Their experience in this field was a relief, everything ran smooth, we felt at ease and comfortable which is a blessing when it's a busy day, and one can get stressed and nervous. The cars speak for themselves, just stunning! Well looked after and a dream to be driven around in. Thank you for such an amazing experience and being part of our special day. We can not recommend Dollface enough!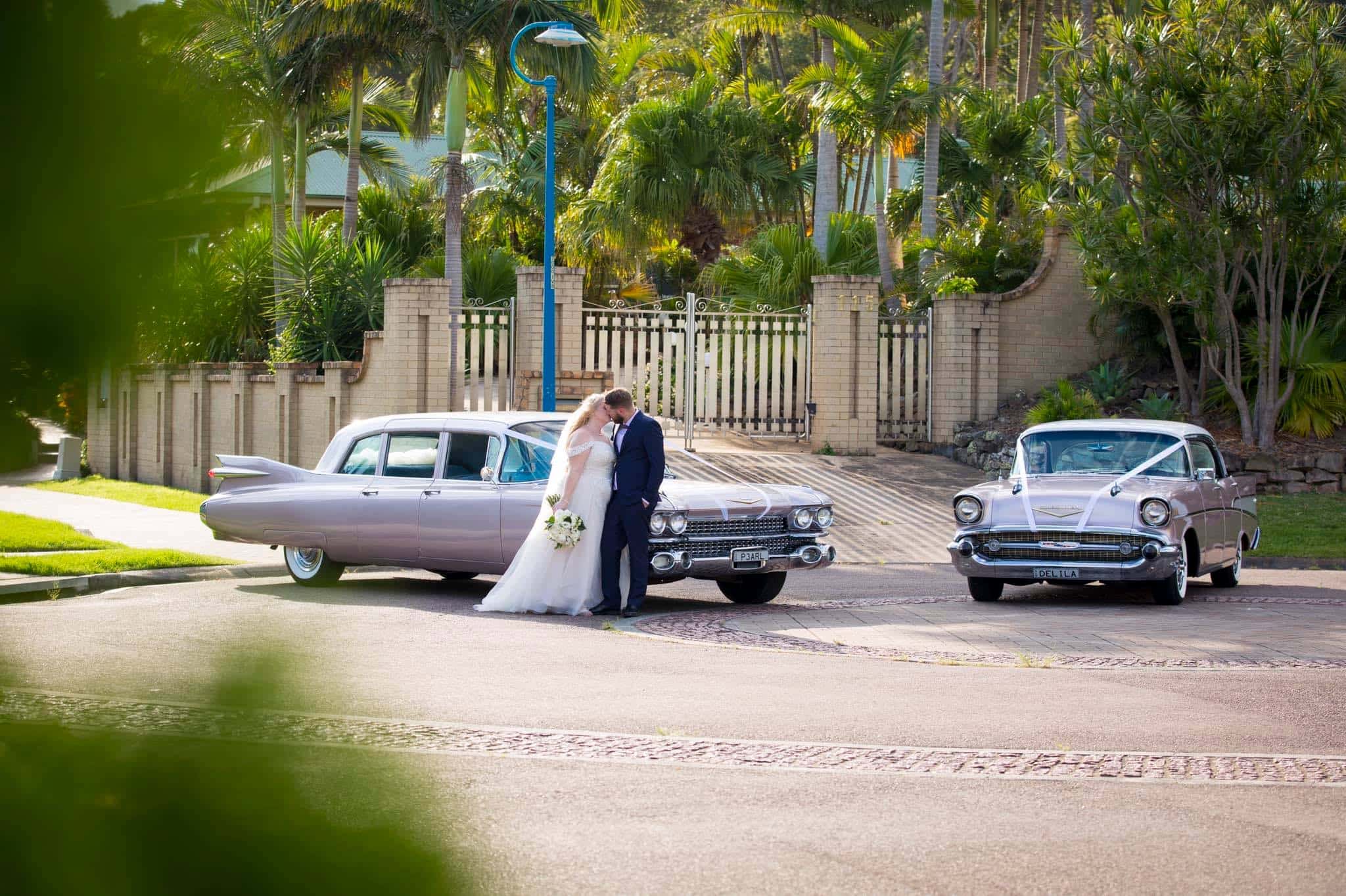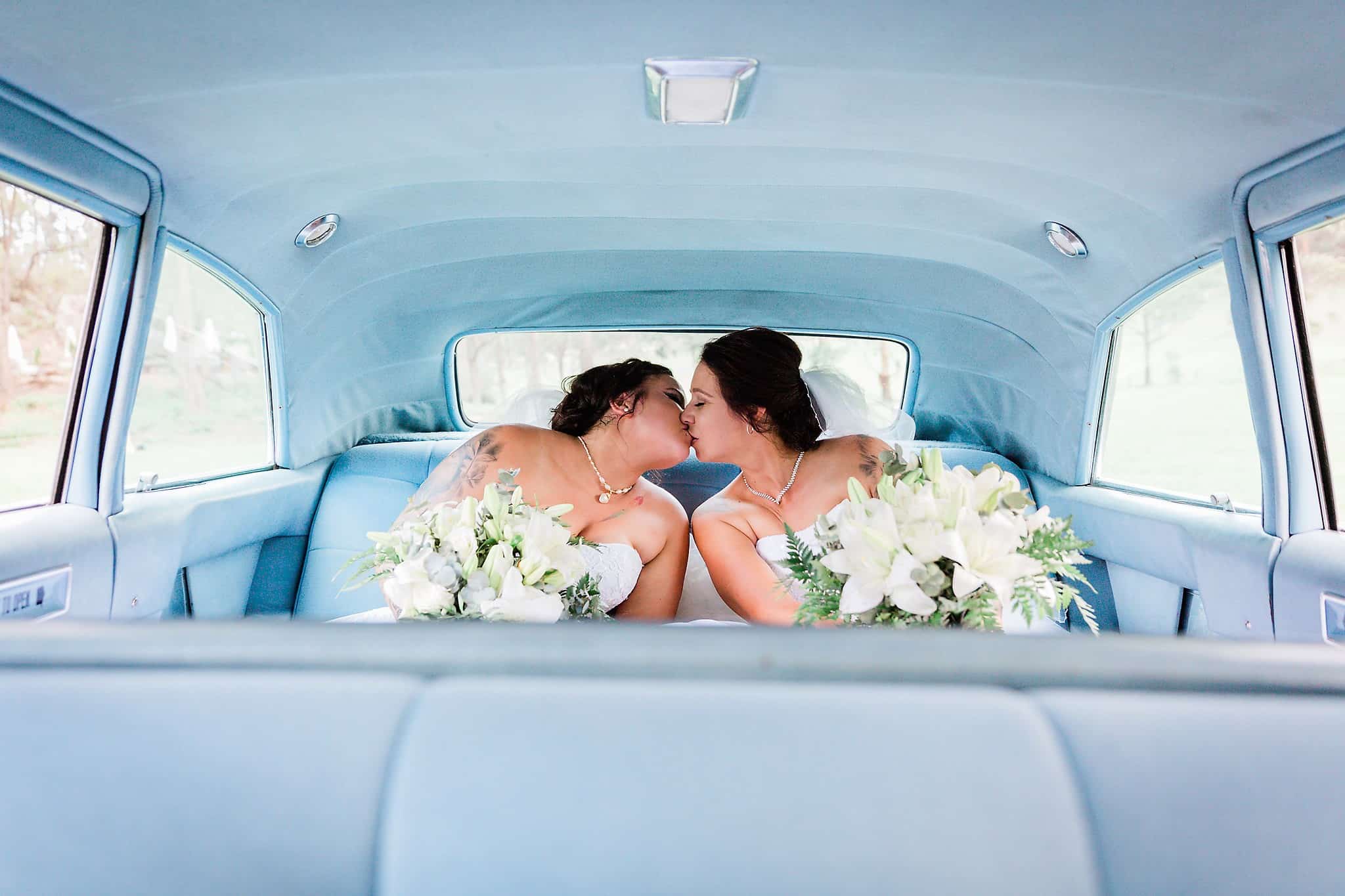 Dollface garage was apart of our wedding Feb 15th 2020. We would like to say a huge thank you to Maddie and her team for going above and beyond to help make our day perfect.  With a large wedding party of 10 plus 2 brides and parents with one semi disabled Dollface went above and beyond to accommodate everyone's needs.
They're cars are absolutely stunning and the history behind them was amazing. To top it off they delivered a beautiful gift box with goodies and a hand written card to our home after the wedding. 
We would highly recommend Dollface garage to anybody with an up coming wedding, not just for the beautiful cars but also the amazing service you receive too. Thanks again Dollface garage. 
Thank you so much for being such a special part of our day! Pearl made for the perfect entrance to our ceremony, and the photos we got with her from afterward are simply stunning. She suited our theme perfectly and looked amazing against the beautiful backdrop of our grand venue, Tocal Homestead. 
Maddie was so beautiful to deal with throughout the whole planning process and went above and beyond to make sure our day went seamlessly and accommodated our special requests without any hesitation. She is truly a sweetheart and we are so thankful to have had her take care of us on the day. 
Thank you for making our day so amazing! We could not recommend you more! X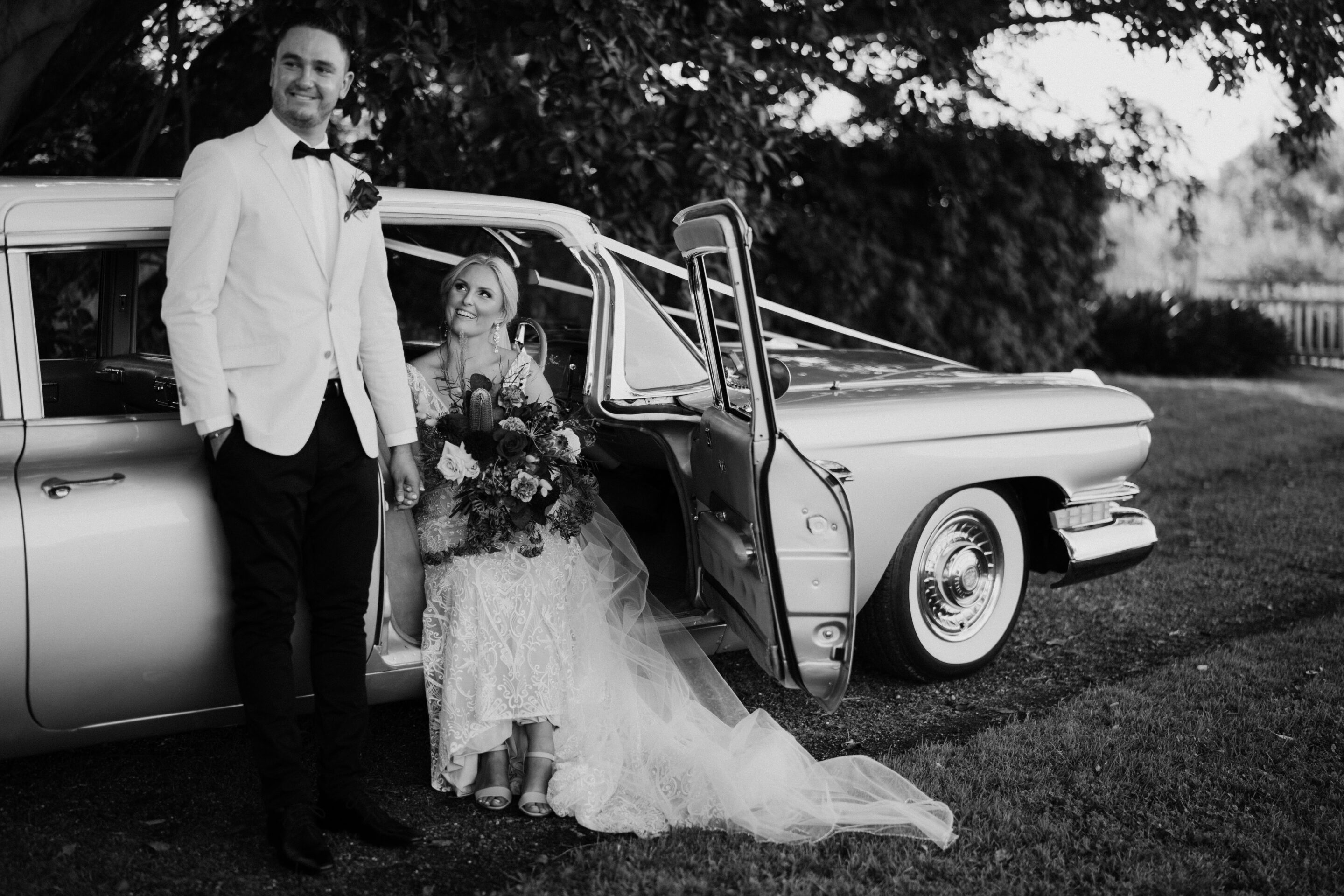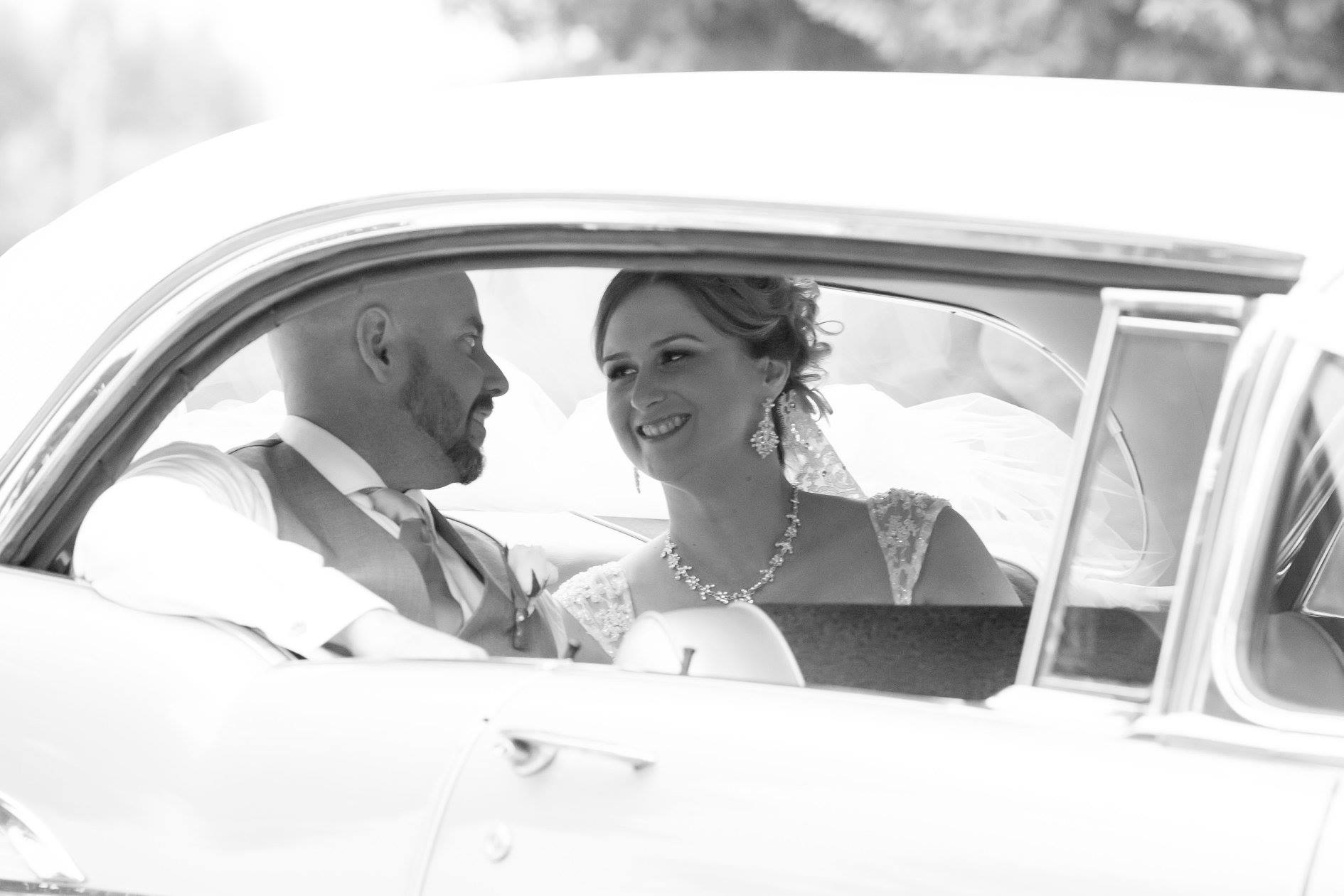 Thank you, thank you, thank you!! We had fallen in love with Delilah at our very first wedding expo we visited and knew we would have her as our wedding car!!
Maddie was amazing on the day! She got to our villa early to ensure we had enough time to get settled and into the car with plenty of time to get to the ceremony venue. We ran overtime getting photos and she was patient and didn't rush us when we finally got back to the cars.
The car was amazing and looked gorgeous in photos!! If you want a beautiful car and laid back drivers, definitely contact Maddie
Amazing! Beyond amazing! Not just Pearl (she is beautiful) but the customer service too! Thank you for making me feel like royalty on my big day. You were such a calming presence & had everything on hand we didn't even know we needed. Nothing was a problem & communication was so easy in the lead up. We almost didn't hire a "fancy" car for the day but now it's one of my favourite memories – we can't thank you guys enough!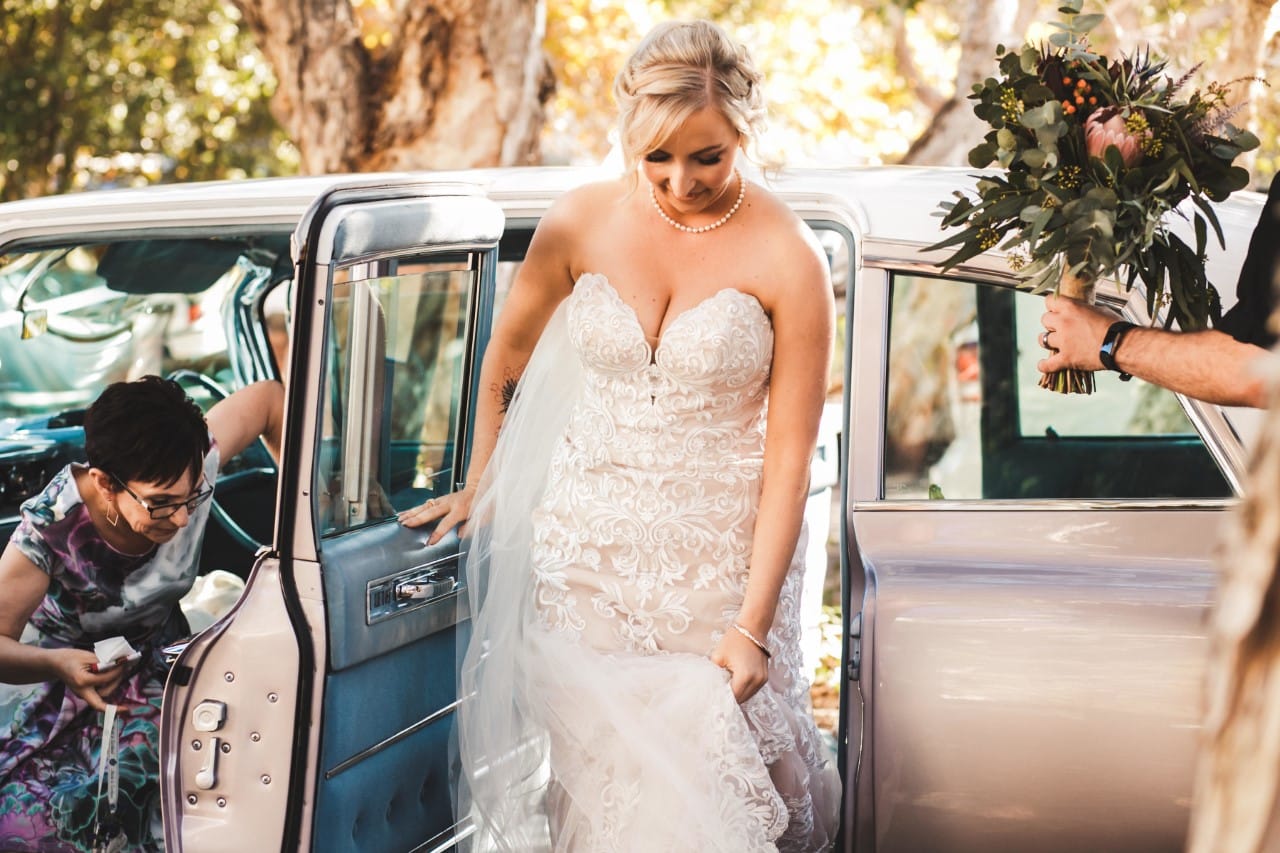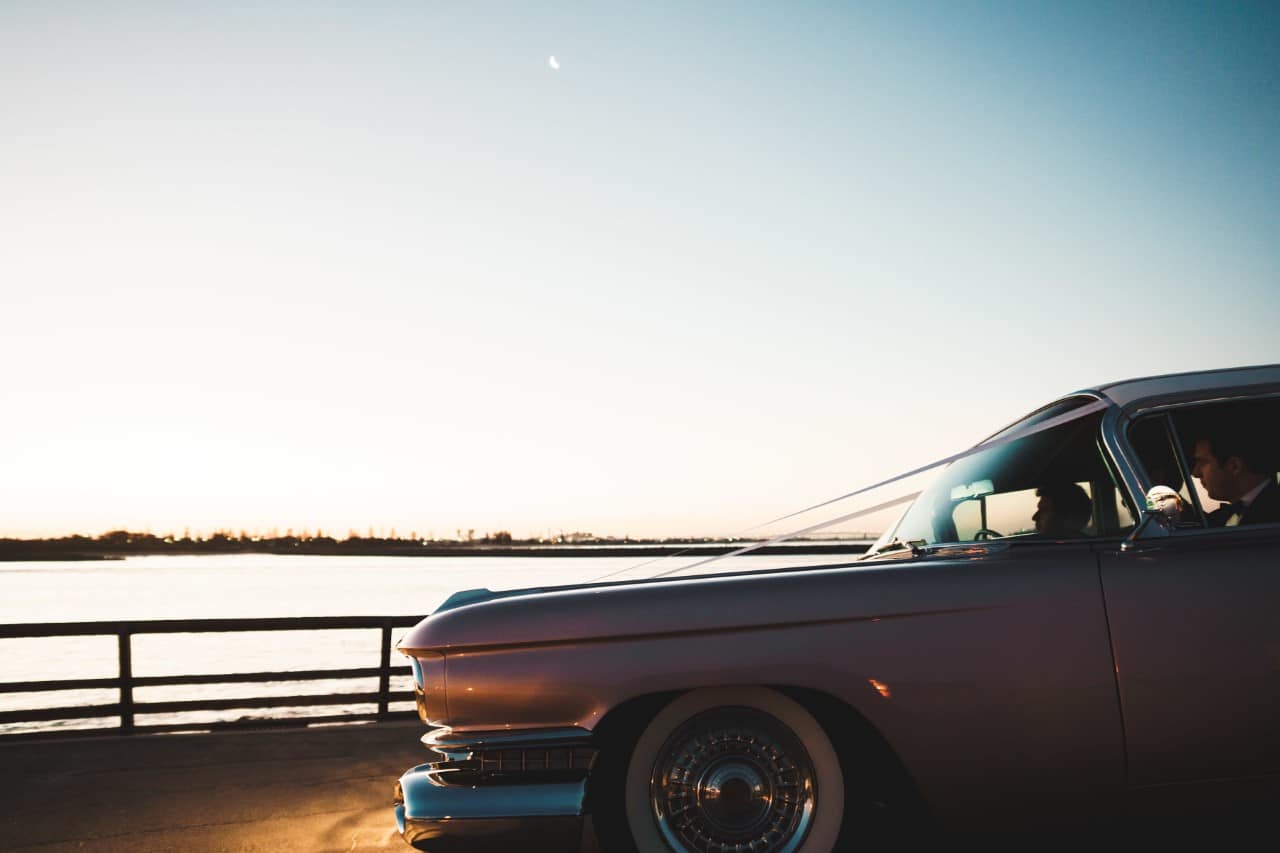 Well, talk about going above and beyond for a customer! 
It was a rainy day for our wedding but the excitement of our bridal party traveling in Stella and Pearl couldn't be dampened. The guys were there in plenty of time and the cars were in awesome condition and looked great! There was no rush after the ceremony with both guys more than happy to stick around for photos. That's what you would expect right? Well on this day not only did we get all of the above but the service given just made the day. As well as taking us around different parts of the venue to try and find dry places for photos the guys got out umbrellas for us to keep us and the photographers as dry as possible! Even to the extent, I'm sure they were soaked themselves. They were all about making our day and I can't speak highly enough of them. 
Thank you guys we really appreciate the level of service you provided to make our day the special day it was.
We would definitely recommend Dollface Garage to anyone who wants amazing service and beautiful cars on their wedding day! Our driver Maddie was extremely professional and made getting around on our wedding day a great experience. Our car 'Delilah' was stunning and made our day that little bit extra special and of course looks amazing in our photos! Thank you again to Maddie & Dollface Garage